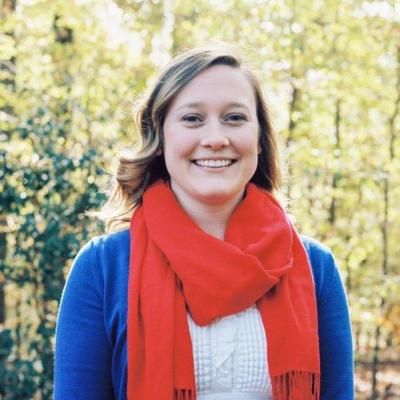 Graduate Research Associate
Lemons & Wells Labs
Ph.D. Candidate
Contact Info
Office:
3012 CCRC
B206.2 Davison Life Sciences
Research

Research Interests:

Glycobiology 

Discipline Based Education Research

Problem Solving
Education

Education:

B.S. in Biochemistry and Molecular Biology (2012) University of Georgia
Grants

Grants:

ARCS Foundation Scholar, 2017-2019
NSF GRFP, Honorable Mention, 2017
NIH Glyoscience Training Program Fellow, 2016-2017
Diversity and Inclusion Graduate Fellow, 2015
Selected Publications

Selected Publications:

Stephanie M. Halmo, Cheryl A. Sensibaugh, Kush S. Bhatia, Alexandra Howell, Ersta P. Ferryanto, Bryant Choe, Kaitlin Kehoe, Morgan Watson, and Paula P. Lemons (2018). Student difficulties during structure–function problem solving. Biochemistry and Molecular Biology Education, 46: 453-463.

M. Osman Sheikh, Stephanie M. Halmo and Lance Wells (2017). Recent advancements in understanding mammalian O-mannosylation. Glycobiology, 27(9):806-819.

Stephanie M. Halmo, Danish Singh, Sneha Patel, Shuo Wang, Melanie Edlin, Geert-Jan Boons, Kelley Moremen, David Live, and Lance Wells (2017). Protein O-Linked Mannose β-1, 4-N-Acetylglucosaminyl-transferase 2 (POMGNT2) is a Gatekeeper Enzyme for Functional Glycosylation of α-Dystroglycan. Journal of Biological Chemistry 292(6): 2101-2109.
​
M. Osman Sheikh, Stephanie M. Halmo, Sneha Patel, Dustin Middleton, Hideyuki Takeuchi, Christopher M. Schafer, Christopher M. West, Robert S. Haltiwanger, Fikri Y. Avci, Kelley W. Moremen, and Lance Wells (2016). Rapid screening of sugar-nucleotide donor specificities of putative glycosyltransferases. Glycobiology 27(3): 206-212.