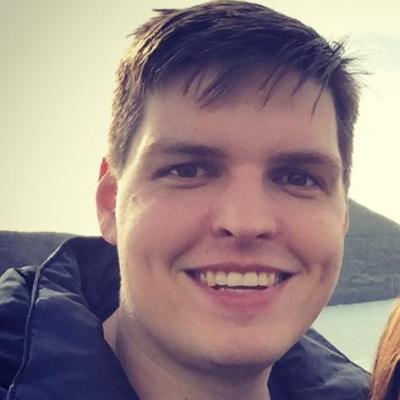 Graduate Research Associate
York Lab
Ph.D. Candidate
I grew up in Athens Georgia where I graduated from Cedar Shoals high school in 2009. I then moved to Boston Massachusetts to attend Northeastern University. During my time at Northeastern, I worked on a research project that examined the ability of a marine macro-algae to hyperaccumulate harmful PCB pollutants, and the potential of this algae to phytoremediate a polluted Massachusetts bay. Through this research project I was introduced to the biomass processing/biotechnology industries and became enamored with the idea of working within this sector.
 After earning my B.Sc in Biology from Northeastern in the winter of 2012 I returned to Georgia, where I joined the ILS program at UGA. In the spring of 2014 I joined the York lab at the Complex Carbohydrate Research Center, where I began work on projects that seek to understand the complexities of plant cell wall biosynthesis, and the applications of this understanding to produce plants that are less recalcitrant to bioprocessing for bioindustry/biofuels purposes.
Research

Research Interests:

My research focuses on the biosynthetic process that govern plant cell wall synthesis. Specifically, I am investigating the glycosyltransferases that are responsible for the synthesis of hemicellulosic polymers, structures that have been shown to play a large role in the recalcitrance of cell walls to degradation for bioindustrial purposes. My aim is to characterize the glycosyltransferase players involved in the synthesis of the major hemicellulosic polysaccharide xylan, a molecule that is found in great abundance in most plant cell walls. Using recombinant protein expression techniques, we are expressing putative glycosyltransferases in quantities that allow for structural and biochemichal analysis. Furthermore, using these proteins and activated sugar nucleotide donors we have begun to develop technologies to synthesize plant cell wall polymers in vitro.

More broadly, I am interested in the field of glycobiology and the processes by which carbohydrates influence many of the biological processes in all kingdoms of life. I have worked a great deal on developing techniques to separate and analyze glycan structures via HPLC, mass spectrometry and NMR spectroscopy. 
Interests:
I enjoy playing sports such as basketball, soccer, tennis and frisbee, and watching the Georgia Bulldawgs football team take the field every fall. Much of my free time is spent playing the keyboard or guitar, walking with my dog, or practicing my rusty portuguese. I also enjoy cooking, sampling craft beers, listening to podcasts and relaxing with family.
Education

Education:

B.Sc Northeastern University (2012)

Joined UGA ILS Program (fall 2013)

Joined the York Lab in the Department of Biochemistry and Molecular Biology (spring 2014)

Admitted to Candidacy (spring 2016)